Earlier this year I researched Artist in Residence programs that are offered at several National Parks and Recreation areas. Only 3 hours from my home was the program at Whiskeytown Lake Nat. Rec. Area, just outside of Redding, CA and very close to Mt. Shasta, Lassen National Park and the Trinity Alps. I applied and was granted the residency. I chose the first two weeks of July as my time because of other commitments. My plan was to experiment working with larger canvas sizes plein air and returning the following day at the same time if needed to complete the work.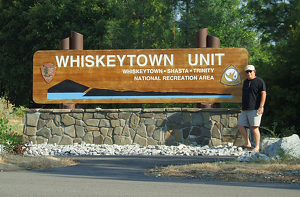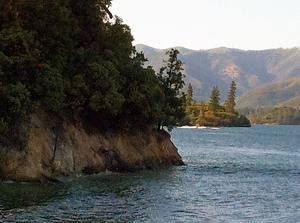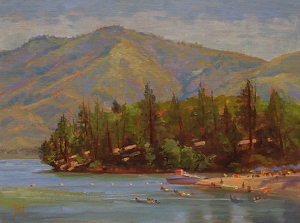 Whiskeytown Lake is a reservoir that features a 36-mile shoreline. Most people come to Whiskeytown for the cool water in its reservoir, shaded corridors and year-round creeks that offer a refreshing break from summer's heat. President John F. Kennedy dedicated the Dam in 1963 and set it aside as a National Recreation Area.
Upon my arrival, I was greeted by Sean Denniston… Chief, Division of Interpretation and Resources Management for the area. Sean was very personable and made me feel right at home quickly. He drove me down to my 2-bedroom cabin that was on a service road near Brandy Creek Beach. It was private and had all the things needed to make my stay comfortable. Jim Milestone, Superintendent of the park stopped by the cabin one morning to introduce himself and we chatted about the park. My friend Paul Kratter came up for a couple of days and they invited Paul and me to their annual NPS district pancake breakfast with all the employees and regional heads of other parks. Jim impressed me with passing of knowledge to the group that the National Park Service was actually created with the help of some very early painters who came to the areas and made visual records of the spectacular west while then honoring us as carrying on the tradition.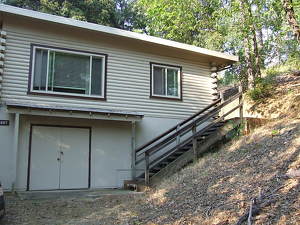 Unfortunately, the weather reached temperatures than topped 100 degrees for most of my stay there… so I had to abandon my plans to paint large… the heat was just too debilitating. Working in the middle of the day was unimaginable… so I drove to Redding and took in some movies. Paul and I headed up to Lassen and Mt. Shasta to beat the heat. For the most part we did and were able to paint some nice little pieces. One day there was a major fire in the Redding area that didn't threaten Whiskeytown, but did create a large smoke filled sky and an eerie orange glow to go along with the heat.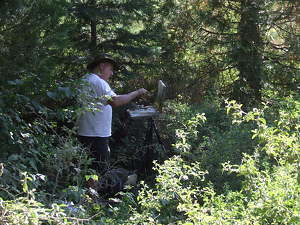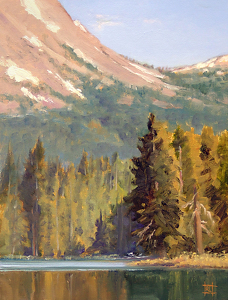 It was all quite beautiful in that part of California, but I cut short my residency due to the high temperatures… one day I even had a touch of heat stroke. I ended up painting about 10 paintings during the visit and would love to return when the weather is cooler to explore. I would certainly recommend an artist in residency program to those of you who want to clear your mind of daily living and retreat to some fabulous and peaceful locations.